Summer is over, people are back to class and work so I bet many of you have sat in font of your wardrobe wondering what you are going to be wearing during this new season to impress.
Here you have a basic look that could easily be pulled of for a casual meeting or a long day of classes. A suit style pair of shorts, a casual denim shirt and my new LOEDS maxi cluch. Ya termino el verano, la gente vuelve a su rutina, a las clases y al trabajo, así que no creo que me equivoque si digo que seguro que muchas habéis sentado enfrente de vuestros armarios pensando en nuevos modelitos para esta temporada.
Aquí tenéis un look básico ideal para una reunión casual o un día eterno de clases. Un pantalón corto, camisa vaquera y mi maxi-cluch de LOEDS.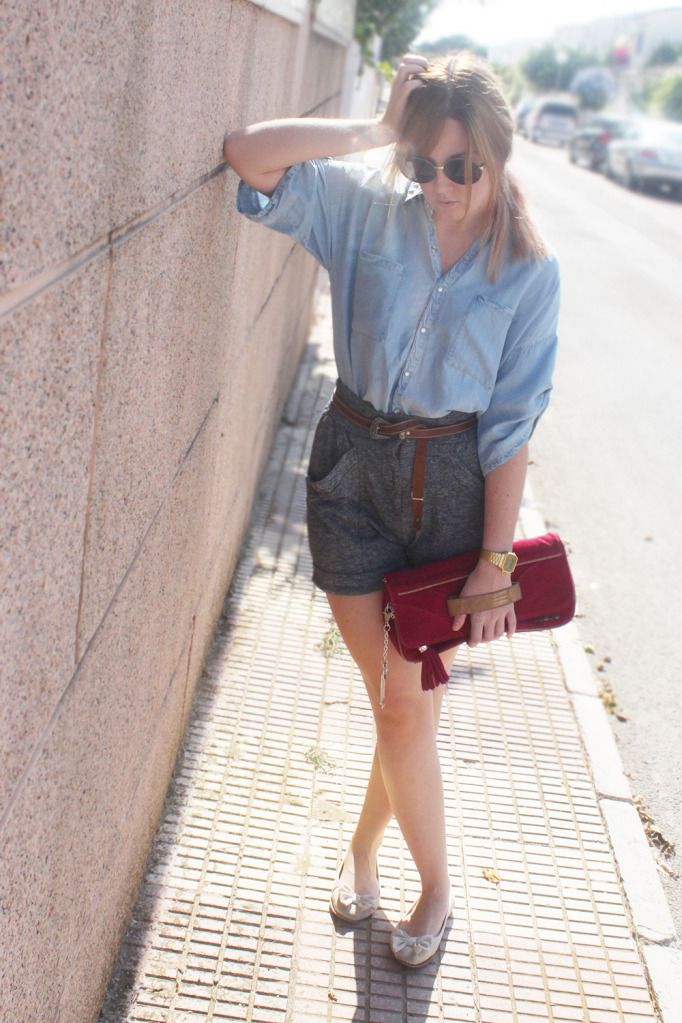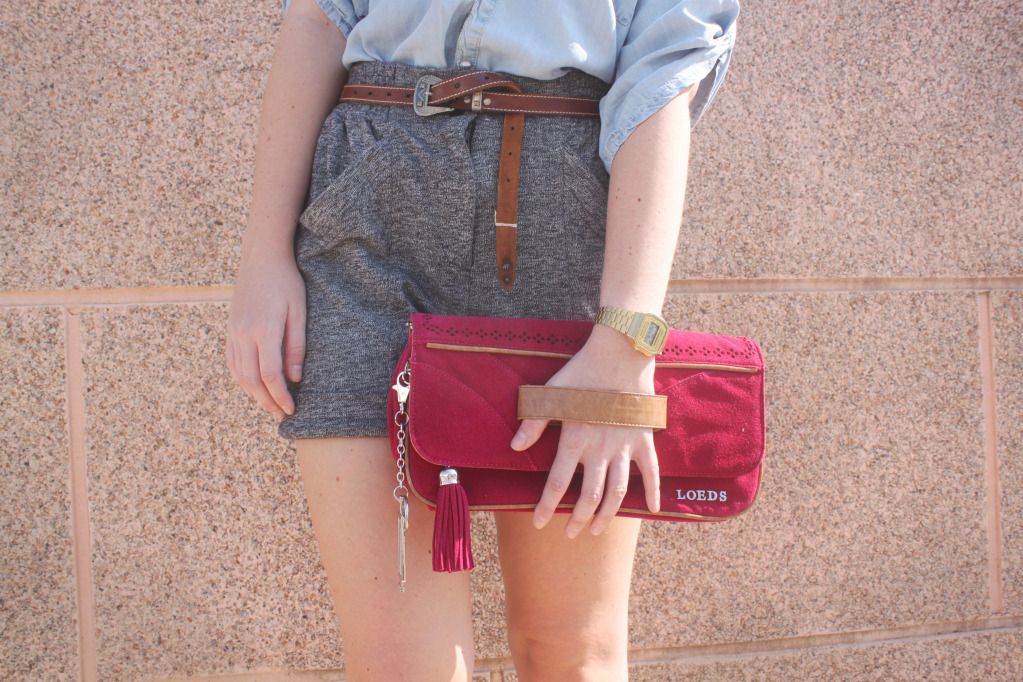 Shorts Mango
Shirt / Camisa Stradivarius
Clutch LOEDS 
Sunnys Mister Spex TWITTER FACEBOOK BLOGLOVIN INSTAGRAM