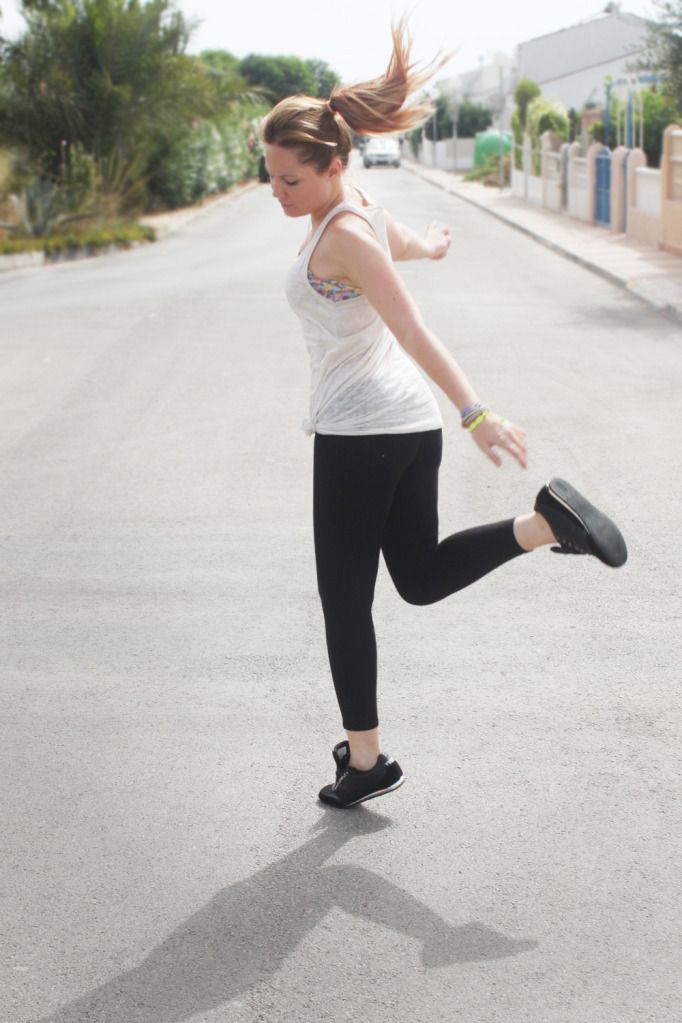 We all want a perfect body don't we? Well you aren't going to get to perfection just sat looking at blogs and shopping? ;) 
With all the Olympics its motivated me and made me go out for a run everyday now that during summer I've got a little more time plus I want to keep fit and healthy. To be able to run everyday you really need a confortable pair of shoes and I have chosen a perfect pair from Yumas. To begin walking and running they are ideal.
Do you do any sports? ¿Todas queremos ese cuerpo perfecto verdad? ¡Pues sentada mirando blogs y haciendo compras no lo vas a conseguir! 😉
Gracias a las olimpiadas y el ambiente que le rodea me ha motivado y he empezado a salir todos los días a correr ya que en verano tengo más tiempo libre además, quiero estar en forma y sobretodo sana. Para poder seguir todos los días corriendo hace falta un calzado cómodo y para ello he seleccionado unas deportivas perfectas de Yumas. Para empezar a andar y correr son comodísimas.
¿Haceis vosotras deporte?
 
Shoes / Zapatos YUMAS
Mini top Bershka old
Top Zara old FACEBOOK
TWITTER
BLOGLOVIN