My mum wore this shirt the other day and I commented on how I loved the colors and lightness of if, so it was no surprise to her that the next day… I was wearing it!
Simply matched the shirt with a basic top and shorts to give it a casual look. La camisa la llevaba mi madre hace unos días yo no paraba yo de comentar lo bonito que era, me encantaba el color y la ligereza que trasmitía, así no le sorprendió para nada al verme al día siguiente con su camisa.
Coloque la camisa con un nudo encima de una camiseta básica y unos shorts para darle un toque casual.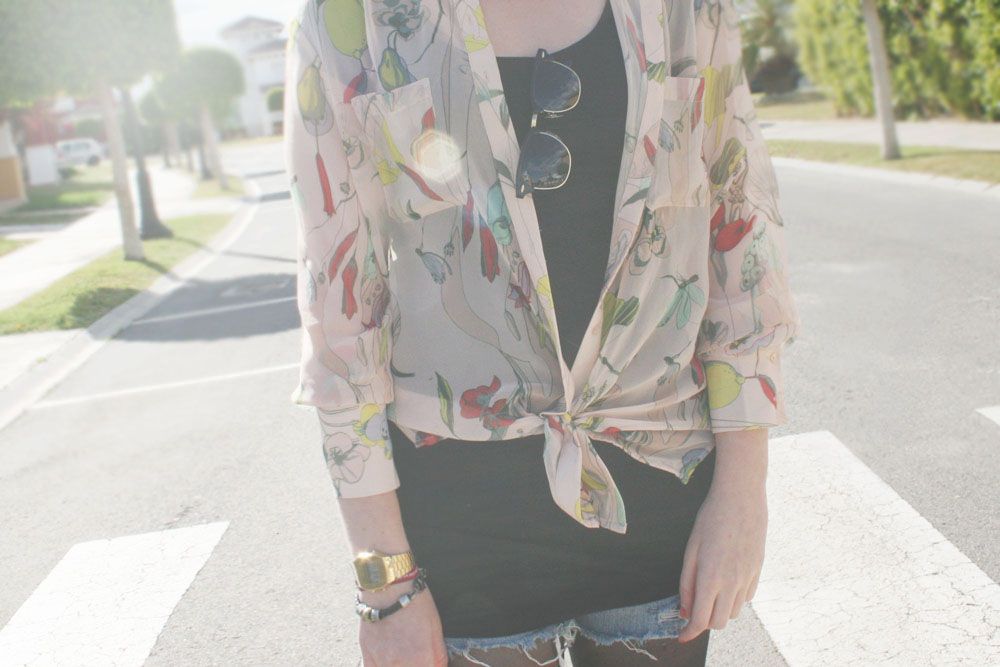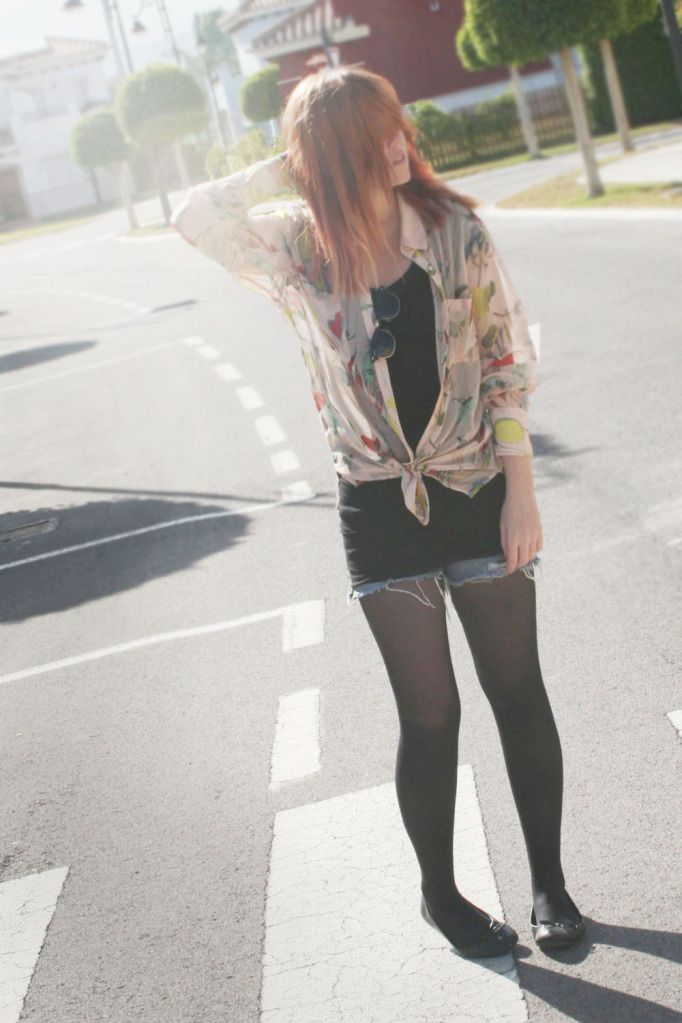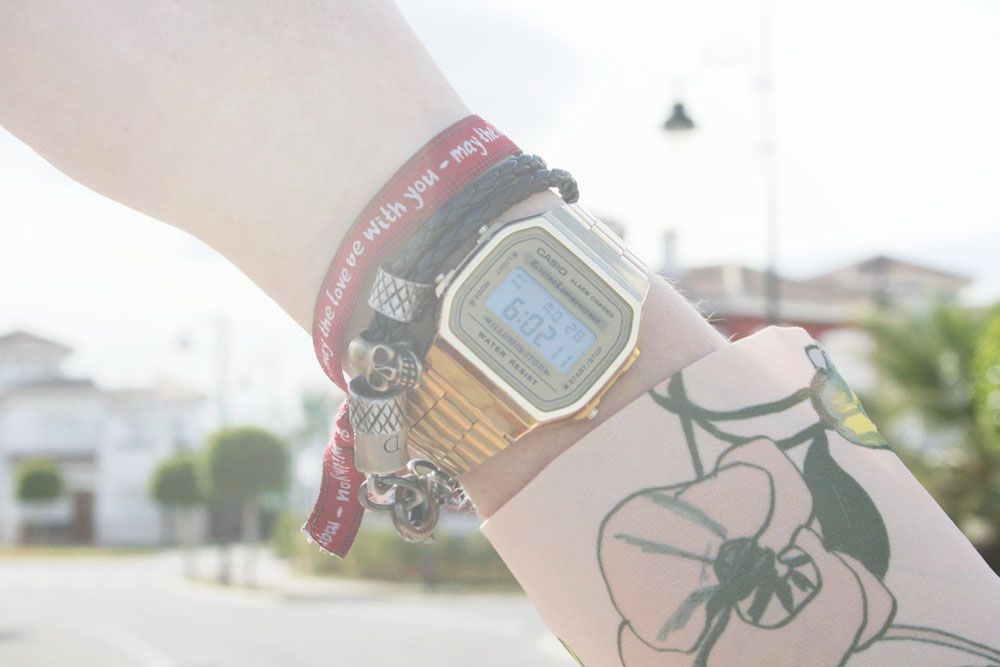 Shirt/Camisa H&M
Shorts Zara DIY
Skull bracelet / pulsera calabera Romwe.com