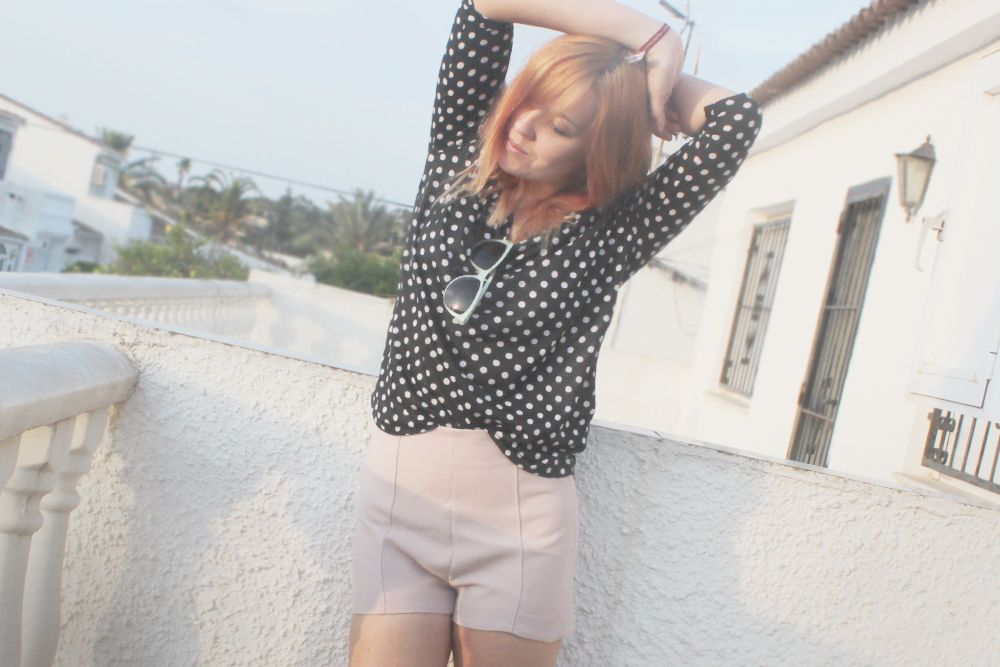 Pastel colors a still strong even though everywhere you look its all neon. I decided to create a 60s style look with these soft colors and polka dots. High-waist pants gives it that vintage air.
I found these cute shoes in Primark for only 4 euros! Crazy!
Los tonos pasteles siguen arrasando a pesar de que las tiendas están llenas de colores neon. Decidí crear un estilo un poco sesentero con estos colores suaves y por supuesto, los lunares. Los pantalones de talle alto da al look ese aire vintage.
Encontré estas zapatillas en Primark por tan solo ¡4 euros! ¡Una ganga!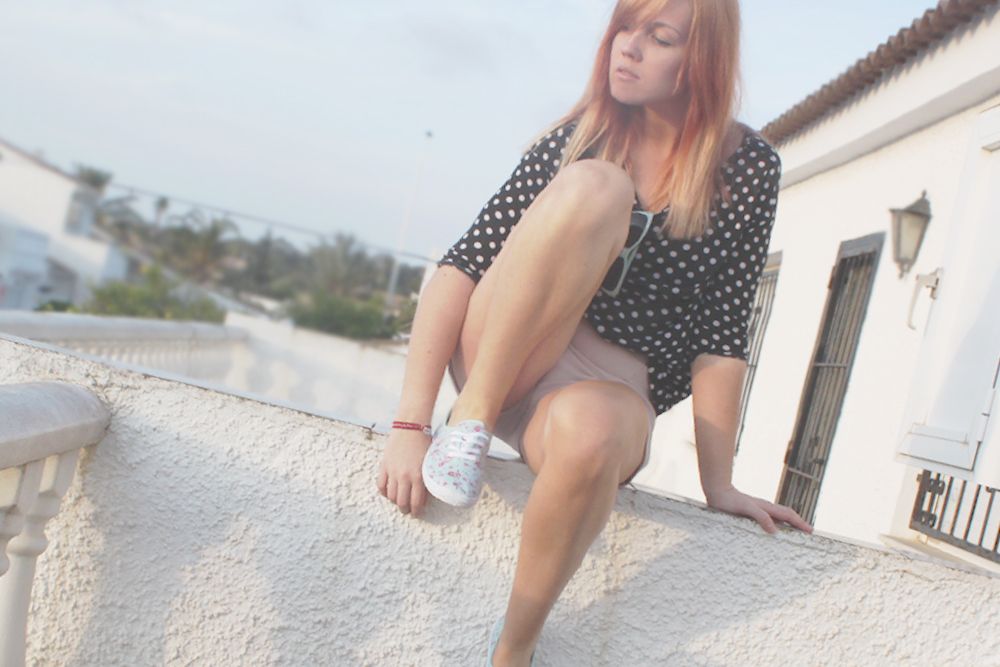 Top Zara
Shorts Zara
Shoes / Zapatos Primark
Glasses 7 Gafas Primark DON'T FORGET TO PARTICIPATE IN MY ROMWE.COM GIVEAWAY!
NO OS OLVIDEIS DE PARTICIPAR EN MI SORTEO DE ROMWE.COM!